Billing & Insurance
---
We are not in-network with the BCBS Local Health Plan through Atrium Health (Blue Local with Atrium Health) or the Blue Home Plan (with UNC Health Alliance). We are in-network with BCBS with the exception of these aforementioned plans. In addition, we are not in network with Friday Health Plans; Ambetter Health; Aetna CVS Health; or AmeriHealth Caritas Next. Please feel free to give us a call if you have any specific questions regarding whether or not your plan is in or out of network.
At Triad Pediatrics, we strive to serve our patients and families as efficiently and effectively as possible. We request that each patient do their part in cooperating and adhering to the policies of our practice regarding insurance and payment. Full payment for all copays, deductibles, and non-covered services is expected at the time of your appointment. If covered by insurance, all services will be billed to your insurance company. The patient is responsible for all charges applied to their copay, deductible, and non-covered services by their insurance. Payments can be made at the time of service in the form of cash, check, or credit card. Payments are also accepted online through our secure portal. If you have any questions or trouble accessing the portal please give our office a call and a team member will be happy to help.
It is the patient's responsibility to:
Know your insurance plan benefits pertaining to pediatrics well and sick visits.
Know what's covered. Not all services are a covered benefit. It is your responsibility to be aware of your insurance company's plan for payment of office visits, immunizations, well-child exams, and routine annual exams including school, camp, or sports physicals.
Know if there is a co-payment.
Know if there is a deductible and the amount of the deductible.
Notify your insurance company and your Employer's human resource department of the birth of any new baby within 30 days of their birth.
Carry your insurance card and present it to the front desk staff at the time of service.
Make full payment of office visit co-payment, deductible, co-insurance, and non-covered services at the time of your office visit.
Advise the front desk staff of any changes to your address, home or emergency telephone numbers, and insurance coverage at check-in.
In the event that you do not have insurance coverage, please inquire as to our reasonably set fees when scheduling your appointment.
If you have a previous outstanding balance and now have new insurance to cover your current charges, you are still responsible for the previous outstanding balance.
If your insurance company makes a partial payment and you are responsible for the balance, or if you have any outstanding balance, full payment is expected in a timely fashion, but no later than 30 days from the receipt of your statement. If you must make alternate payment arrangements, please contact our billing department promptly at 336-802-1111.
Pay for returned checks: If your bank returns a check without sufficient funds, you will be responsible to reimburse us for our financial institution's fee of $25 per check.
*If your child is going to be covered by NC Medicaid or NC Health Choice, it is the responsibility of the parent to contact the caseworker in the county you reside in order to obtain a policy number within the first 30-60 days after birth.
Inform Triad Pediatrics staff if you have both primary and secondary insurance (e.g., BCBS primary, Medicaid secondary).
Insurance
We participate with and are in-network with most major insurance companies.
We recommend that you contact your insurance company prior to making your appointment to verify the following:
That we are a participating provider on your specific plan.
Your co-payment for primary care and specialty services.
Any applicable deductible and an estimate of your out-of-pocket costs for the office visit.
Please feel free to contact our billing department if you have any other questions at 336-802-1111.
Self-Pay
---
The base fee to see a provider is $50 for a sick/acute visit and $85 for a wellness visit. If additional labs, procedures, or tests are ordered there may be additional charges. In addition, if you are seeing a provider for an initial ADHD or behavioral health evaluation the fee will be $85. If an injury related visit applies (e.g., X-rays are ordered and need to be read) additional charges will apply. Please call our office to discuss these specifics prior to your appointment if you desire more information.
PATIENT FORMS
---
We are committed to supplying you with the necessary tools in your child's health and wellness. Below you will find all the required forms pertaining to our practice. As a new patient, you will be asked to sign the necessary forms electronically before your first appointment. Please refer back to this page anytime or call us at (336) 802-1111 with any questions you have about our policies.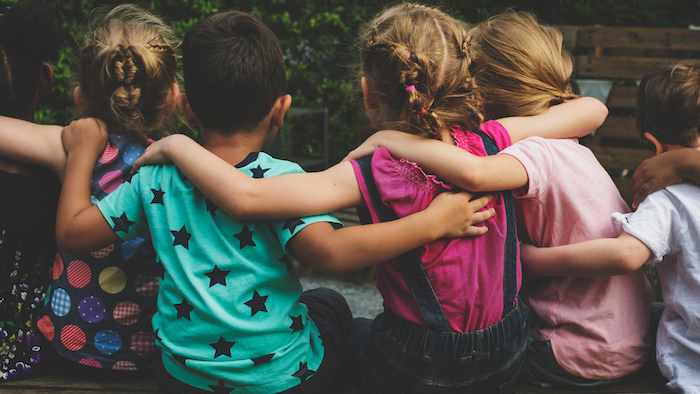 SCHOOL FORMS
---
Another academic school year is right around the corner! Please allow 48 to 72 hours for school forms to be completed by our staff. In order to complete school forms we must have seen the patient within the past year for a Well Visit or a Sports Exam.
General Patient Forms And Policies
---
Below you will find electronic copies of our policy forms. These are strictly for your knowledge and records. In order to fill out forms for our records, you can either: Wait to fill them out when you arrive at our practice, or give us a call in which case we can send you a text message or email of the necessary forms.